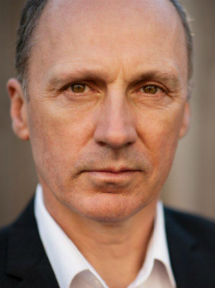 Nicholas Bell (born 15 August 1958 in Huddersfield, West Riding of Yorkshire) is an English actor who has worked in Australia for more than 20 years. He plays the role of Murdoch Foyle in Miss Fisher's Murder Mysteries.
He works regularly with the Melbourne Theatre Company as well as with all the major television broadcasters in Australia, most notably the Australian Broadcasting Corporation. In addition to his work in film and television, Bell has also recorded over a dozen audiobooks with Bolinda, a company based in Melbourne, Australia.
In 2001 he accepted on behalf of the cast and crew of the Australian comedy series The Games the TV Week Logie Award for Most Outstanding Comedy Program.
Ad blocker interference detected!
Wikia is a free-to-use site that makes money from advertising. We have a modified experience for viewers using ad blockers

Wikia is not accessible if you've made further modifications. Remove the custom ad blocker rule(s) and the page will load as expected.